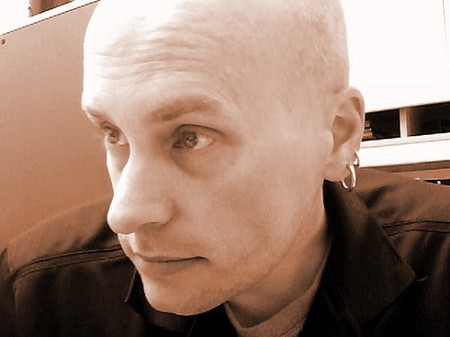 D. H. McKee is a contemporary abstract artist, born in London, Ontario, living in Kitchener-Waterloo. He studied literature, pop-culture, toxicology, journalism, and visual media, obtaining a degree in English and Film from the University of Western Ontario. He has worked in the K-W area for the past decade, learning the artist's trade while maintaining a career in the high-tech sector.
His technique is fast, flashy, and full of vibrant colour.
You can see his art at http://www.zuckerloft.com, or follow him on twitter @zuckervati.