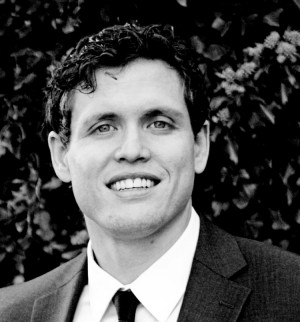 My love for drawing and painting started when I was a toddler. My mother, a painter herself, always encouraged my artistic development. I went through so many phases, obsessions and various subject matter through my childhood and teenage years: cartoons, whales, animal anatomy, sports team logos, skulls and monsters, animated Disney characters, etc. It's been hard for me to identify a personal style when I compare to my favorite artists and illustrators. At times it's been frustrating – feeling like my art didn't have an identity. This carried through schooling at Sheridan College in the Interpretive Illustration program, specializing in children's book illustration. I experimented so much that at the end of the program my portfolio looked more like a class collaboration, rather than the work of one student.
Looking for a creative outlet from stressful days at work, I started to experiment with abstract painting. I've developed a new appreciation for colour, texture, style, composition and their ability to evoke an emotion or tell a story.
My interest in children's book illustration has led me to creating caricatured family portraits. It has been rewarding to present these paintings to my clients, capturing their friends and families in personalized moments.
I keep trying different styles and materials – hoping to find something I can call my own. For now my art is my journey….