Jennifer Gough has been working as a self taught, visual artist in the Kitchener-Waterloo area for the past four years. Jennifer is most commonly known for her abstract contemporary, and mixed media paintings.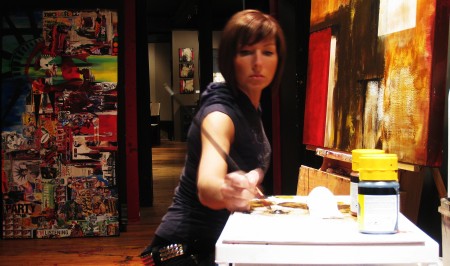 The unique nature of her work has sparked much interest and attention and her individual style of creating can not easily be condensed into any one category.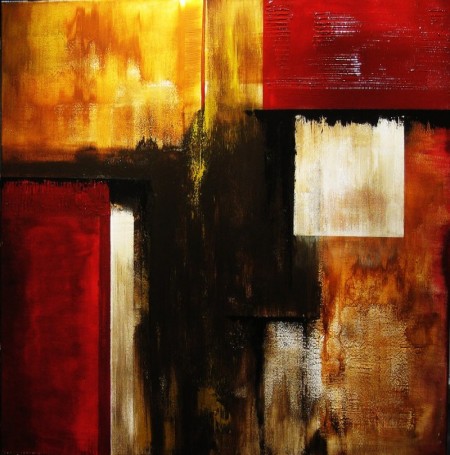 Modern abstracts drenched in color, combined with her use of clean lines and shapes lend themselves to a feeling of big city loft living. Structured, detailed pieces with a definite bold connection to retro print add & comic book genres inspire a playful, punchy attitude with a hint of the provocative. Layered, mixed media pieces give depth and texture to an otherwise flat canvas and add intrigue and interest for conceptual analysis.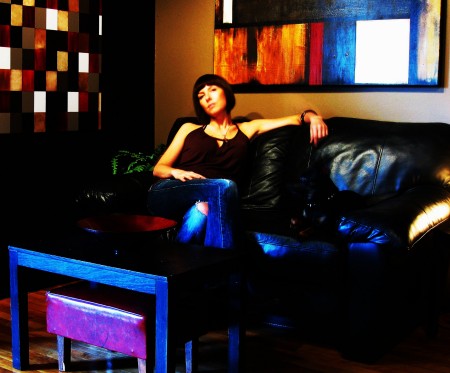 As with many artists, Jennifer's inspiration comes from many different places. The obvious conventional sources such as color, shapes, texture and contrast all play a huge part, but the root of her inspiration comes from life itself. Human nature, emotion, life experience and freedom of expression. The objective of her work is to bring the viewer into the piece. To inspire a connection and allow each one to find something of themselves in the piece.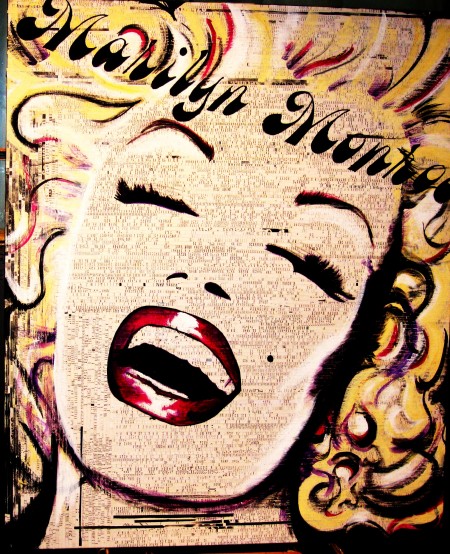 "In my opinion, art is a very personal experience. To be viewed from ones own perspective. Not necessarily to be understood, but instead to be felt, and inspire a reaction in the viewer. It's a love affair."