Denise Redmond is a weaver who makes some fantastic fabric and fibre art.
Playing with fibre since the age of nine, Denise has had an ongoing love affair with clothing art. While working as a commercial visual artist, she found the third dimension more engaging than 2D media. Since discovering weaving and spinning several years ago, Denise has continued to explore the functional, visual and tactile possibilities of fibre.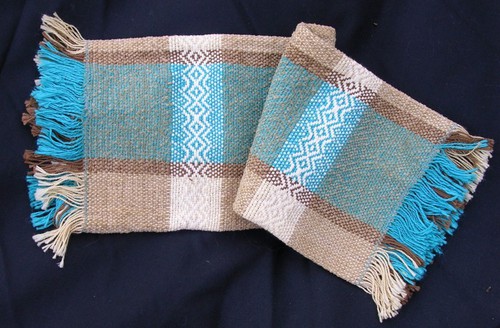 "Expressing creativity in textiles allows me to marry colour, texture and function. My pieces are meant to be worn or used in everyday life, whether as shawls, scarves, bookmarks, bags or simple table ornaments.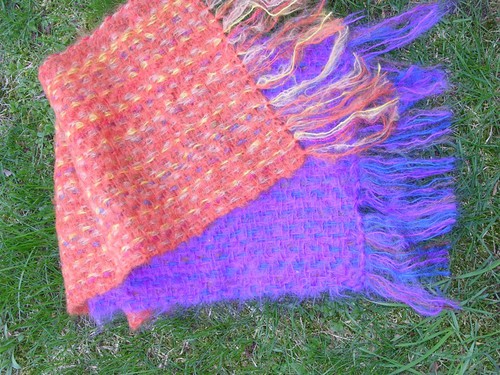 "I prefer to work with natural fibres such as cotton, linen, wools and recycled fibres. Because I think weaving should be dynamic, I rarely repeat designs. Most of my inspiration for weaving comes from the interplay of colour I see in nature or accidentally, in combinations of manmade objects.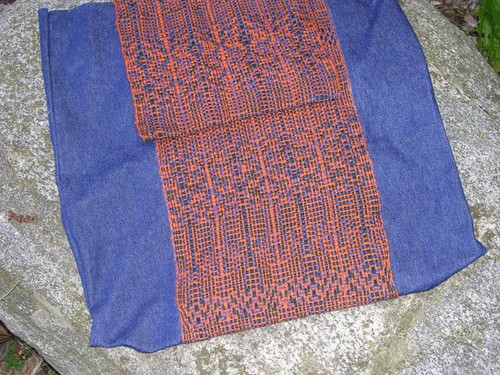 "My weaving is always evolving. Pieces are unique, tactile and imperfect. They remind me of a time when functional cloths were made in the home and lasted generations. Using modern threads and colours of our time, I hope to share my creations with other fans of textile."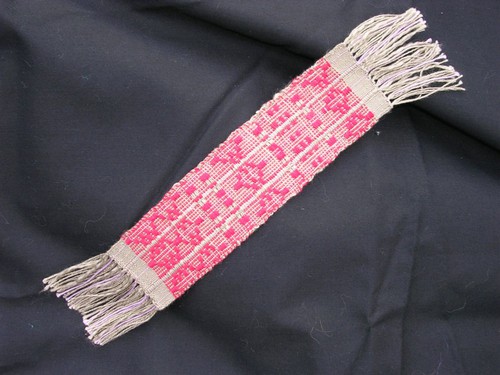 You can contact Denise at:
denredmond@gmail.com