GK works out of her Kitchener home studio, Musikhaus Studio of Creativity. She began offering guitar lessons in 1987, later adding voice, performance, and finally, painting lessons and an art gallery. She hosts music and art events, and continues to offer private instruction.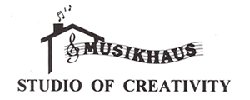 A life-long artist, she is the daughter of a German artist, and granddaughter of a German architect. For her, artistic expression came early and naturally.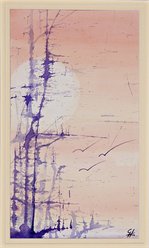 "I call my paintings fantasyscapes; wild, with simplicity, peace and well being; without boundaries. I hope to create soothing relief from this extremely fast paced, highly stimulating environment we live in."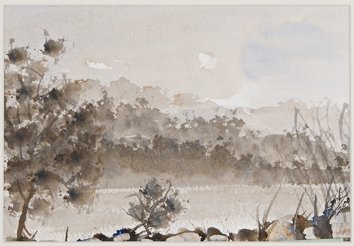 The Homer Watson Gallery, the KOR Gallery (a juried show), Wyndham Gallery, the City of Kitchener Rotunda Gallery, and KPL (a private show) have all shown her work. Cards with her prints were offered for sale at the Paper Tree in Waterloo.
Currently, her paintings are being shown at Cardinal Counselling on Belmont Avenue, from June to September. She will be offering her paintings for sale at the Paris ECOFEST July 25-26, 2009.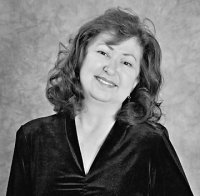 The public is always welcome at her studio, and invited to participate in the monthly coffee houses where GK performs her music and displays her art.
Email: musikhaus@rogers.com
Phone: 519-576-5517
Website: http://www.musikhaus.ca/