This is an updated bio for Jakki Annerino.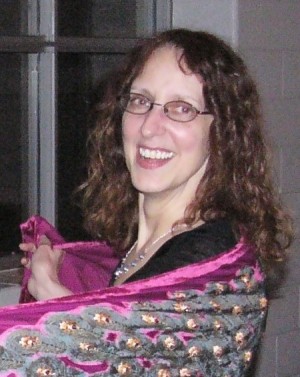 Jakki Annerino is a mixed-media artist and singer/songwriter living in Kitchener, ON. She grew up in Chicago, Illinois and Phoenix, Arizona.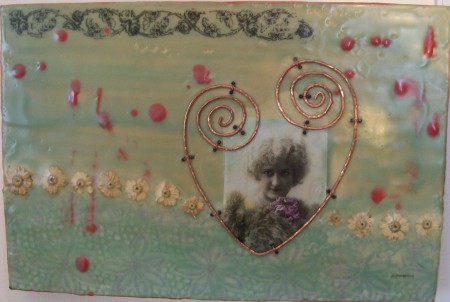 Making art has been a lifelong passion for Jakki. She creates encaustic (wax) collage, glass collage pendants, altered books, greeting cards and recently started making hammered copper jewelry. She incorporates various remnants and relics, both natural and vintage in her work.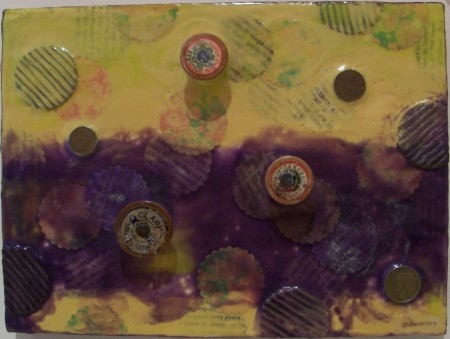 She finds encaustic (beeswax and damar resin mixed with oil paint) an intriguing medium as it allows for layering, creating textures and using beautiful colours. When painting with encaustic she works intuitively starting with a single element such as a vintage photo.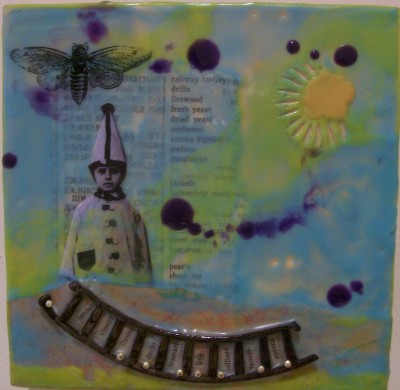 She likes to convey a sense of whimsy in many of her pieces. And as a songwriter, she likes to bring a narrative quality to her work.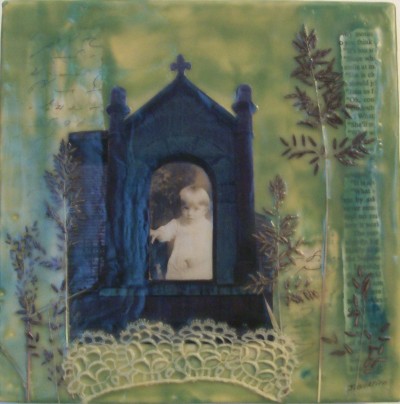 She is inspired by nature, literature, music and personal relationships. She hopes that her art brings joy, beauty and meaning to the lives of those who view it.